Manufacturing High-Quality
Metal Roofs Since 2004
At Benton Metal Depot in Statesboro, GA, we can provide you with high-grade metal roofs for your next roofing project. We value professionalism and are dedicated to giving excellent service at all times. Your satisfaction is paramount to us, so we make it a point to keep our commitment in meeting deadlines and work with attention to detail.
Whether you need metal roofing for your do-it-yourself jobs or you require the materials for retail distribution, we have you covered. We also work directly to contractors, manufacturing high-quality roofs for projects across the Southeast.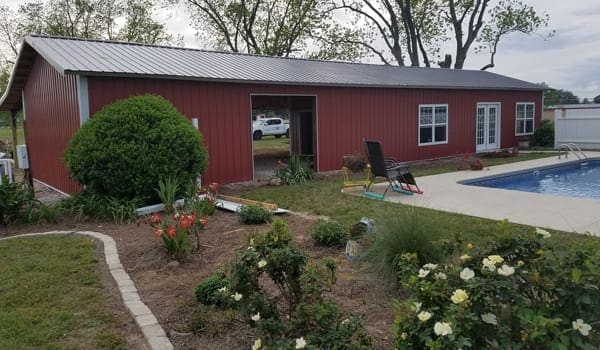 Learn More About What We Do
From start to finish, we are here to supply for your metal roofing needs for your residential, commercial, and agricultural projects. At Benton Metal Depot, we have a single-source coil provider which gives us an unparalleled color consistency.
Our team works hand in hand as a consultant with architects, design build specialists, contractors, and homeowners. We are also a resource to connect skilled professionals to service the project nearest you.
Let our team work with you and in turn, earn you more business. We strive to provide our service the right way, offering quality products at competitive prices. You can be assured that we will give you an unmatched customer service just as you expect.