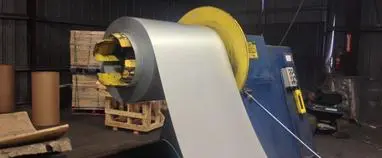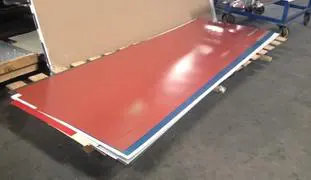 Available Flat Sheet Sizes:
**Available in lengths up to 10'**
Widths: 40.875", 43" and 48"
Colors:
All Silicone Modified Polyester Paint Finishes
All Kynar Finishes
Galvalume Plus
16 Oz Copper (3' x 10')
Gauges:
29ga (40.875")
26ga (43" and 48")
24ga (48")
Packaging:
Available in rolls
Price based on quantity

Application: Metal to Wood
Head Size: 1/4" Hex Head Screw
Available Sizes: 1", 1 1/2", 2", 2 1/2"
Quantities Sold: 250/ Bag

Application: Metal to Wood (Standing Seem)
Head Size: Square Head
Available Sizes: 1" Only Available
Quantities Sold: 250/ Bag

Application: Standing Seem Panel Over Metal Purlin
Head Size: Square Head or Phillips
Available Sizes: 1" Only Available
Quantities Sold: 250/ Bag



Do your screws have a warranty?
On exposed fastener systems the quality of the roof is only as good as your screws. Our screws are so good that we offer a lifetime warranty that stands behind them. This is due to ZAC's peak performance from the texture of the paint to the hi-lo thread that prevents  screws from backing out years later.The over-sized umbrella head keeps the gasket  washer from being exposed to the elements. Once the ZAC screw is appropriately fastened,  the gasket bonds to the roof panel giving a  weather tight seal. The paint system used on the ZAC has a zinc alloy cap that prevents the  screw from rusting. Don't leave your roof with thousands of holes unless you have a top of the line screw that will last as long as your roof. For more information check out the ZAC Warranties below.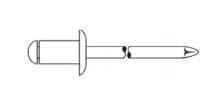 Material rivet mandrel: A = Aluminum
Material rivet body: T = Carbon steel
Typical Applications: Joining Metal in side laps and flashing applications with high grip.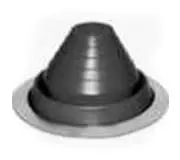 Regular Boots: Available for flashing exposed pipes. Made to cover sizes 3/4" to 19" pipes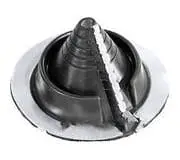 Retro Flashers: These are made to flash around pipes with electrical wires that can be zipped on low side of the roof slope for appropriate flashing.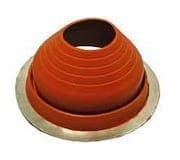 High Temperature Boots: These are rated to 450 degrees to help cover exposed high temperature pipes on your roof system.
All Flashers have a moldable foot that can be caulked and placed over almost any roof structure.
Help keep water, leaves, and bugs out of your ridge by using closures. Closures are very essential to the roof system and are the most common item forgotten by roofing contractors.
Here are our items available for each panel:


Rib Panel Closure
3ft Wide

Available in both inside (under the panel) and outside (on top of the panel).

Vented Closure
2" x 10ft / rolls (2 rolls / package)
Need added ventilation to help keep your roof cool? The Hip and Ridge vent helps keeps air flow across your roof system adding better energy efficiency to your home.
Novaflex Metal Roof System
Excellent adhesion and flexibility ​-Mildew Resistant
Extrudes down to -20°F - Freeze thaw stable
Service Temperature -40° to +400°F
Application Temperature 0°F to +120°F - Tack free in 10 minutes
Completely cured in up to 2 days
Adheres to: Wood, Metal Siding, Galvanized Steel, Flashing, Metal Roof, Galvanized Gutters, Trim, PVC, Aluminum, Masonry, Downspouts, Roof Tile
Adheres to: Kynar
Meets CARB and OTC Regulations (VOC Compliant)
Novaflex Metal Roof Sealant provides unbeatable adhesion to metal, coated metals, wood, masonry, PVC and most common construction materials.
Available in color to match panel specific colors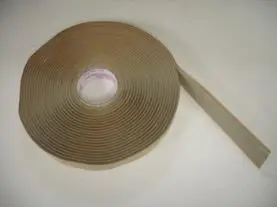 3/32" x 3/4" x 50' Lengths
Greater cohesive strength
Superior adhesive strength
Withstands extreme roof temperatures
Superior low temperature compressibility
Cold flow resistant
Resistant to UV light
Wide service temperature range
Extensive inventory of standard sizes
R+HEATSHIELD Raidant Barrier Foil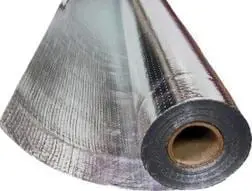 Benefits of Radiant Barrier Foil Insulation
Cuts energy consumption and costs
Improves interior comfort
An economical radiant barrier attic insulation
Effective means of temperature control in a wide variety of applications
Solid version qualifies as an air and moisture barrier
​Superior tear and puncture resistance
Can span eight feet unsupported
Environmentally safe and non-toxic
Lightweight; easy and safe to install
Technical Information
Reflectivity ASTM E408: 94 percent
Emissivity ASTM E408: 6 percent
Flame & Smoke Rating: 5/20
Weight: 14 lbs./500 sqft.
​Thickness: 4.0 mil
Benefits of R-Foil Insulation:
Blocks 97% of Radiant Heat Transfer
Prevents Interior Condensation
Class 1/ Class A Fire Rated (ASTM E84-08)
Puncture and Tear Resistant
Unaffected by Humidity
Will not Promote mold and mildew
Safe, non-toxic and non-carcinogenic
Easy to Handle and Install
UV-Resistant
​Comes in rolls of 500 sqft (4ft x 125ft)
​Tested added R-Value of 10 on 45° Pitch Roof